GWR Toad 17410
Restoration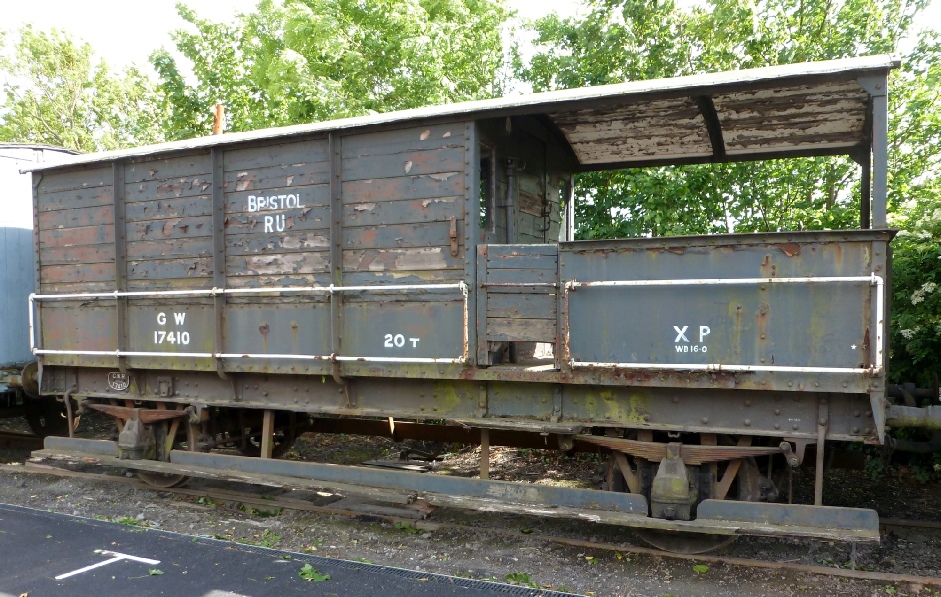 TOAD A 17410
Readers may be surprised to find that the LNER Carriage Group has taken on the restoration of a GWR goods brake van, particularly when the LNER carriages still need maintenance work to keep them in traffic. Well; the maintenance work is led by the professional team based at Kidderminster who look after a fleet of around 70 carriages. LNER carriages take their turn in the maintenance programme, whilst running repairs are done "as required". So we now get slack periods when we're able to undertake other useful work.
GWR TOAD A 17410 was built at Swindon in 1940 to WD order, but immediately taken into Great Western Railway stock, presumably to help with the huge increase in traffic caused by the war. Upon Nationalisation it passed to British Railways. As freight traffic contracted it became surplus to requirements and was sold to Oxfordshire Ironstone. Withdrawn around 1970, it was purchased by a group of SVR members (the "17410 Fund") who used it at Bridgnorth as sleeping accommodation. When this ceased, presumably when more luxurious accommodation became available it became the P.Way Dept's mobile mess and tool van, a rigorous job that lasted for many years. However by 2015 it was out of use at Bewdley and in great need of a group to raise funds and restore it. Accordingly, in early 2016 the surviving members or their heirs donated 17410 to SVR Charitable Trust to assure its future. The LNER Group took on the job!
If you wish to donate towards this project, click here for DETAILS and the BUCKET LIST of parts.